Starfish
New Tool to Help Students Connect with Faculty, Advisors, and Campus Services
Seattle Colleges is now using Starfish to help current and newly admitted students connect with their advisors, instructors, and other services such as tutoring and Financial Aid.
Students can use Starfish to:
Schedule advising appointments and find information about drop-in advising hours
Make appointments with tutors and find information about drop-in tutoring services
Schedule other kinds of appointments with campus services
Access information about student support services on campus
View their current instructors and courses
Find digital to-do items and checklists assigned by their advisors
View all messages sent from advisors, instructors, and other services through Starfish
Request follow-up support from campus services
How-to Videos
How-to Guides
Who can use Starfish?
Students can log in and connect with services through Starfish if you have:
       •  taken a class at Seattle Colleges in the past 12 academic quarters
          or
       •  submitted an application in the past 3 years
New Student
New students must create their MySeattleColleges password using their ctcLink ID (EMPLID) and ctcLink Password. 
-Activate your ctcLink account and set ctcLink password at https://gateway.ctcLink.us 
-Set MySeattleColleges password at the Tools page - this password expires every 120 days.
-More information and instructions available at:
ctcLink Resources for Students 
MySeattleColleges Login
Returning Student
If you are returning after more than 12 academic quarters (3 years) and need to make an appointment with Advising or Financial Aid, you can contact them by phone and email to schedule an appointment or drop in during their designated drop in times (see the campus advising websites for details). The registration and advising offices can also re-activate former student MySeattleColleges accounts as needed.
Logging into StarFish
Students log in using their MySeattleColleges username and password.This is the same username and password used to access campus computers and Wi-Fi and MyNorth, MyCentral, MySouth. If you're having problems logging in, please reset your password here. Passwords expire every 120 days.
Find out more about MySeattleColleges Login account.
Example: Otto Bonn
Username: Otto.Bonn
Password:  Shhhdon'ttell
How Students Access Starfish
Students can access Starfish by navigating to the Students or Current Students page of their campus website and clicking on the Starfish icon.
Frequently Asked Questions (FAQs)
1. Why can't I log in?
Common login problems:
Including @seattlecolleges.edu in your username

do not include this part of the email address

Expired MySeattleColleges passwords

passwords must be updated every quarter (expires every 120 days)
update your password here.

Internet browsers auto-filling old passwords

saved login credentials must be updated in the browser's settings

Not an Active student. An Active student has:

Taken a class in the past 12 academic quarters
Applied to one of the Seattle Colleges in the past 3 years
Had their MySeattleColleges account reactivated by staff
2. Where do I get my ctcLink ID (EMPLID) and password?
Complete your first time ctcLink account activation.
-Returning students can use your old SID to complete this process, during which you'll create your password and receive your ctcLink ID.
-New students after ctcLink deploys will receive their ctcLink ID number, included in the welcome email received from Seattle Colleges and use the ID for activation and password creation.
Instructions about activating your ctcLink account can be found on the ctcLink Resources for Students webpage.
3. Why can't I create or reset my MySeattleColleges password?
Students must have their ctcLink ID (EMPLID) and ctcLink password -or SID/PIN (old), to create or reset their MySeattleColleges password. See number 2 for ctcLink account first time activation. ctcLink credentials will eventually replace SID/PIN. Effective date TBA.
4. Where will I receive messages sent through Starfish?
Email: Students automatically receive emails and notifications sent through Starfish to both their Seattle Colleges and personal email addresses.
Text Messaging: Students will also receive messages about upcoming appointments and other critical items from student services via text message.  Text messaging is one-way communication.  Students cannot reply to the sender via text.
To opt out of receiving text messages through Starfish, reply STOP to the most recent text message or update your notification preferences in your Starfish Profile.
From your phone:
From your Starfish profile: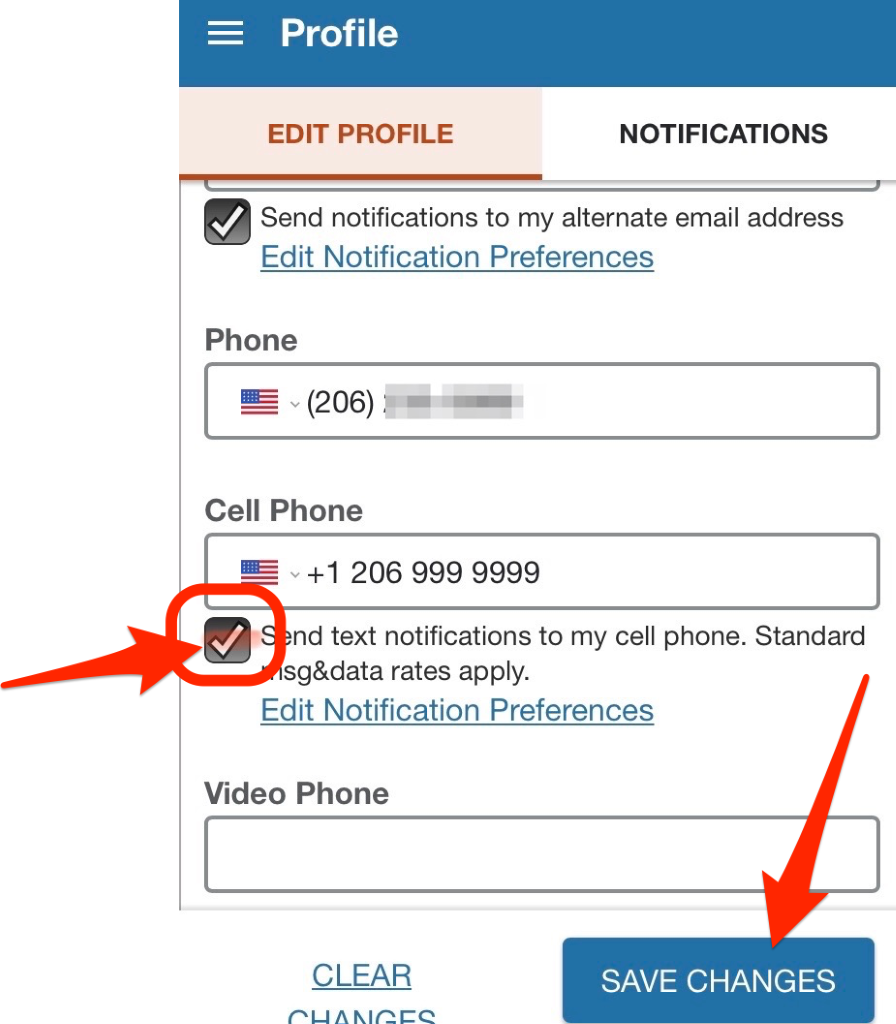 5. Why don't I have an advisor in my connections?
Don't worry if you don't see an Advisor in Your Connections. Advisors can work with all students. Simply find the advising office at your campus and schedule with the advisor who advises for your area of study or another advisor. They can help you connect with a primary advisor.