About IT Services
We are here for all of your Seattle Colleges computing needs!!
Seattle Colleges IT is focused on providing efficient and professional services and building strong, collaborative relationships as we serve our college communities. IT Services is now organized by service group, not by campus location. Client Services still provides location specific, campus-based hands-on support to our students, faculty, and staff for each respective campus.
The Help Desk contact info you currently use for IT assistance will still work as usual. The same direct service IT staff members as before will continue to serve your local campus community.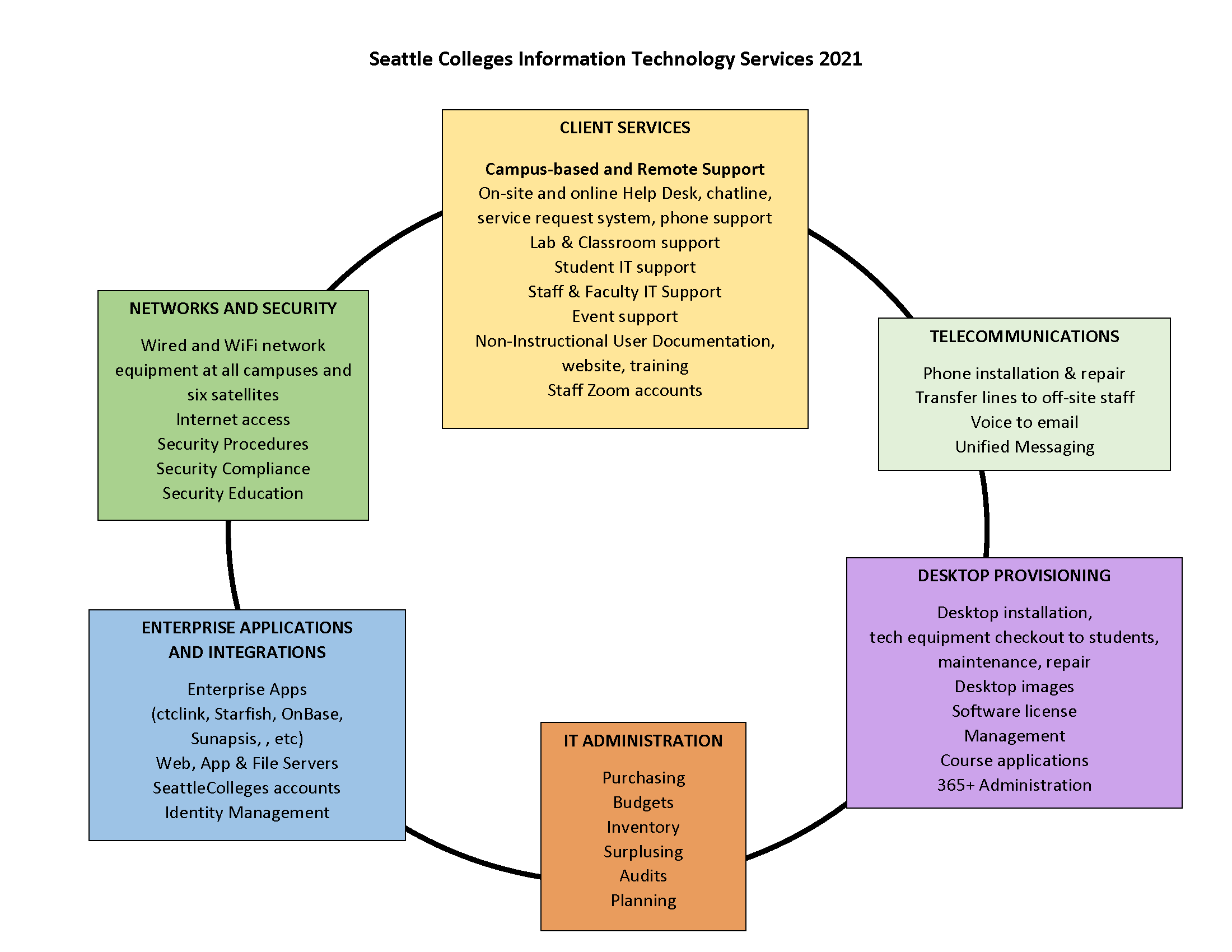 Seattle Colleges IT Services merged into a single unit in 2018, as a subset of the larger ASI (Achieving System Integration) efforts underway across Seattle Colleges. Integration brings many benefits to students, faculty and staff across the Colleges. We continue on the path to IT integration, including standardization and efficiencies as we go.
---
Formal policies that cover the use of electronic information resources are indicated in Seattle Colleges District Policy 259 and Procedure 259. Seattle Colleges comply with the statewide policies regarding IT Security, and the Use of State Resources (WAC 292-110-010).