Meeting Scheduling Best Practices
Whether you are teaching online or telecommuting from home, make it easy for people to participate by:
Including all of the meeting access info in your calendar invite. Some participants may want to call in, some may want to use their computers, and some may want to use a combination of both.
Also consider including a link to or attaching an agenda and other relevant meeting info in your invite.  I like to use Google for my meeting agendas so I can easily update them if anything changes before the meeting. In addition, I also like to include easy access links for any documents I may be planning to use during the meeting.
Zoom meeting invite info can be pasted into Canvas (anywhere the Rich Content Editor is available) for students or you can invite them via email.  Some colleges may even have the Zoom LTI for Canvas installed.
You can also generate a lovely invite from your Outlook (and other calendars) if you have the Zoom plug-in installed.  You can download the plug-in from the Zoom Download Center pictured in the screenshot below.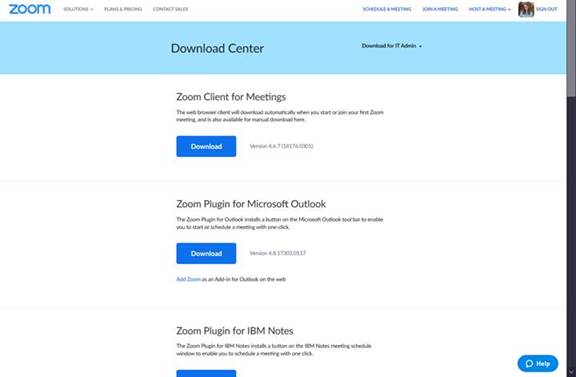 Below are some screenshots of an example meeting invite.